Alyssa Marie Gallery is an art gallery on St Pete's beach drive specializing in nautical-themed oil paintings.
Art, Custom Art, Public Art
Tampa, St Petersbrug, Clearwater, Sarasota, Florida, United States
Tues-Sat: 10 a.m. - 4 p.m.
Sun-Mon: Closed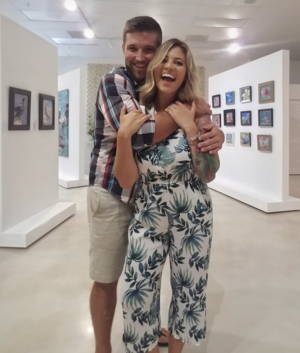 In 2017, artist Alyssa Marie and her fiancé Braden moved from Littleton, Colorado to sunny St Pete after earning her Bachelor of Fine Arts from the Metropolitan University of Denver. In awe of color and the ocean since childhood, Alyssa and Braden finally turned her dreams into realty and opened their own gallery on St Pete's famed Beach Drive. The gallery is filled with Alyssa Marie originals, oil paintings of abstract colorful designs, the landscapes of her mountainous homeland, and of course, everything nautical. Additionally, Alyssa specializes in murals, and she flies all over the United States creating public art.